One of the most important things you will pack in your backpack is a water bottle. And it's probably the last thing you pack as well because you'll need to keep it within easy reach if you want to stay hydrated. This post will discuss what to look for in a water bottle and the six key factors you should consider before buying one.
Have you ever purchased a water bottle on impulse only to find that it just didn't do the job? That discounted bottle didn't last long at all, right? The last thing you need is a water bottle that's leaking like a sieve at the most inopportune time!
There are so many water bottles out there, that it can be hard to choose. Not all water bottles are equal, and the way you use your bottle will determine which one is right for you.
So before we get started, ask yourself this: what do you want in a water bottle? What do you need your water bottle to do? Do you need a water bottle that can be used for more than one purpose, like hot and cold liquids?
Let's talk about the key factors to consider when buying a water bottle. These handy tips will help you choose the best water bottle no matter what the situation.
6 Key Factors for Buying a Water Bottle
Before we get started, let's talk about BPA. BPA is a chemical sometimes found in plastic. BPA (Bisphenol A) is a chemical that has been widely used since the 1960s to make certain plastics, including water bottles.
The FDA's (Food and Drug Administration) position is that BPA is safe at very low levels, so it's still used in some plastics. This chemical may interfere with hormones affecting your thyroid and has been linked to infertility in men and women, heart disease, Type 2 diabetes, and certain cancers.
According to my research, BPA is no longer used to produce recyclable water bottles, but it's worth mentioning. Now let's talk about the six important factors to consider when buying a water bottle.
Purpose: the very first consideration before you buy. Decide what you need from your water bottle. Will it be used for multiple purposes? How durable does it need to be? Does it need to be lightweight? Carry case or straps? What about capacity?
Material: Water bottles come in materials other than plastic, such as stainless steel, aluminum, and glass. We'll talk more about materials later.
Ease of Use: flip top, pull spout, twist-off lid, leakproof.
Maintenance: easy to clean, dishwasher safe, and durable.
Design: trendy designs, colors, insulation.
Added Features: lid style, glass linings, filters, infusers, built-in straws, handles, and adjustable straps for easy carrying and packing.
Benefits of a Reusable Water Bottle
The best benefit, of course, is that it's reusable and can have multiple purposes. Because it's reusable, it's also better for the environment, not to mention it's better for your wallet.
Reusable water bottles are generally easy to clean and durable. They are not just for drinking water anymore. If you buy an insulated water bottle, it can also hold hot beverages and keep liquids very cold.
Some include filters so you can filter out debris from streams and add flavor to your water.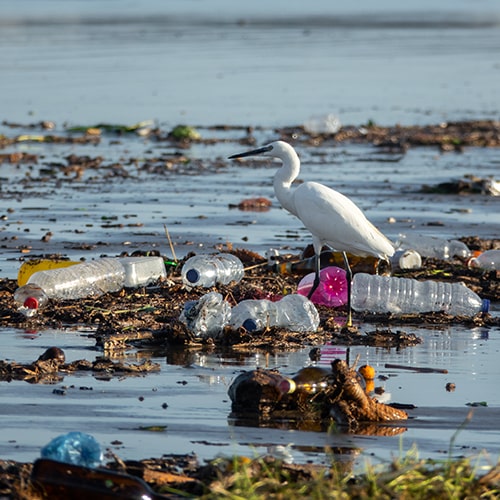 Choosing the Right Material
All the materials listed below are recyclable. Not all are good choices for outdoor activities such as backpacking.
Plastic:
Plastic is by far the cheapest option. It's lightweight and durable. The materials in a plastic water bottle are essential here. Most plastic water bottles are now BPA-free but read the fine print first.
Aluminum:
Very lightweight, so this material is the choice of many outdoor enthusiasts. But aluminum bottles do not provide great insulation and can dent easily. In warmer temperatures, they tend to heat up. Aluminum bottles can also give your liquids a metallic taste.
Glass:
Glass is another option, but they break easily. Whatever you put inside a glass bottle will retain its taste, and they don't have any health risks associated with them. They are usually more expensive and heavier. They are also great at keeping liquids hot or cold.
Stainless Steel: 
The nice thing about stainless steel is that the metal doesn't leak. For hot or cold liquids, stainless steel bottles tend to retain their temperature longer, and they are recyclable. Most are dishwasher safe and easy to keep clean.
Stainless water bottles are a bit more expensive, but they also last longer than plastic bottles. Like aluminum bottles, liquids in stainless steel bottles can also have a metallic taste.
Another consideration is breakability. Glass and plastic can both break. If your stainless steel or aluminum water bottle is glass-lined, a simple drop could also cause the glass inside to crack. Stainless steel is the most durable.
Does Size Matter?
In a word, yes. One of the most important choices you will make when choosing a water bottle is the size. You can choose different bottles for different situations, and there's plenty of options. But if you choose a water bottle for backpacking, size and weight will be important in your decision process.
In case you are wondering, the largest water bottle on the market is a 128 fluid ounce bottle. That's one gallon, people! Of course, carrying a one-gallon water bottle on your back through the woods could be problematic. But if you plan to be away from civilization for a while, having a one-gallon water bottle will come in handy as long as you don't have to carry it too far!
What About Price?
There are water bottles to fit every budget, and most are very affordable. Stainless steel bottles are the most expensive, with plastic bottles being the cheapest.
Additional features will also affect the price. The more features it has, the more expensive it is. Prices start at around $10 and can go as high as $200, depending on the brand, features, material, and size.
Final Thoughts
You should now have a better understanding of how to find the perfect water bottle. It's easy to stay well hydrated with a good water bottle.
But you may also want a water bottle for other uses, such as keeping liquids hot or cold.
These tips will help you choose the best water bottle for hiking or any other activity. I hope these tips have been helpful to you.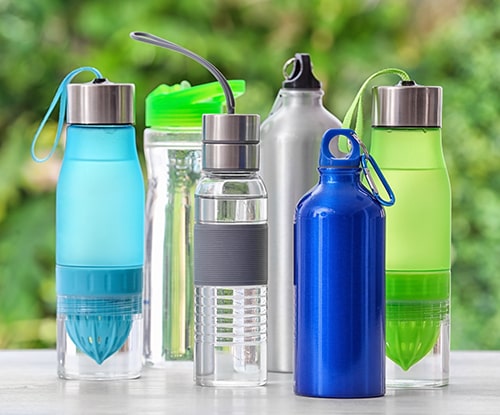 If you have any questions or comments, please leave them below, and I will get back to you as soon as possible.