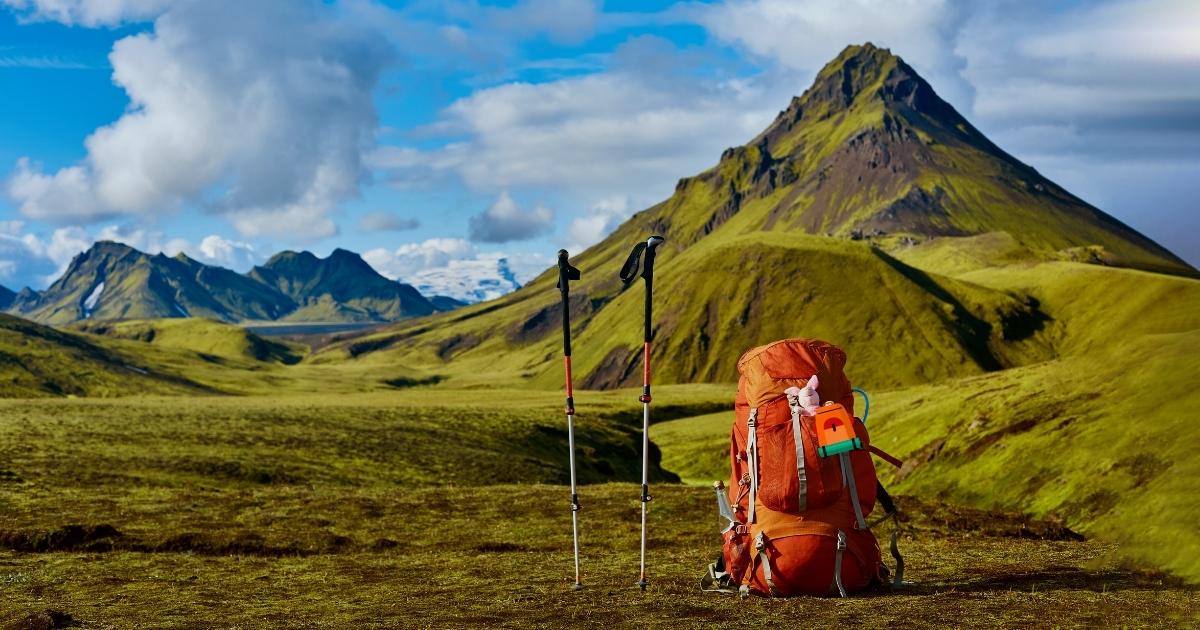 Welcome to Best Trail Backpacks!
Looking for the Best Hiking Backpack for your Outdoors Adventures?
Well, you have come to the right place!
The days when the knapsack was a one-compartment bag that had to fit all our needs are long gone. Nowadays, there is a myriad of backpacks available on the market, one for practically every purpose unimaginable.
Since I am an avid hiker myself, I fully understand the importance of compartmentalization to keep your things organized while on the trails.
The different compartments and capacities a bag have to offer you are what immediately come to mind when thinking of a hiking backpack, and rightfully so, given all the different items you need to make your trip a success. However, there are a handful of other features often overlooked, that is until you hit the bush.
After a thorough review of countless hiking bags using my own buying guide that I will share with you shortly, I came across my top five hiking backpacks.
So, without further ado, let's dig in, shall we?
The Ultimate Buying Guide
I put together the following buying guide, which takes into account the 4 core features that are paramount to consider for finding the best trail backpack for your outdoor adventures.
1. Size
When preparing for any hiking trip, the number one preoccupation is whether you have enough space in your backpack to carry what you need. It seemed, at first, that the larger, the better, and my list would consist of five of the enormous backpacks, but it's not the case.
First off, to choose the right-sized backpack, you have to bear in mind the bag's intended purpose. For instance, is it for a day hike, a weekend hike, or are you planning to go on an adventure around the world?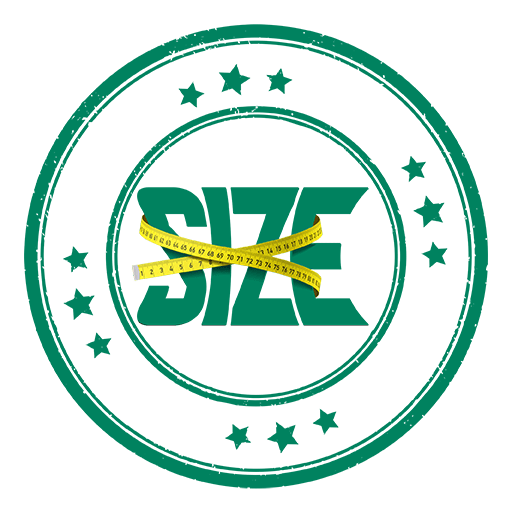 You need to choose wisely your backpack for what you are planning to do. Don't forget that size means weight, and that can be an inconvenience when going on a short hike.
Furthermore, opting for a hiking bag too small for your excursion will result in leaving behind some essentials. On the other hand, choosing a rucksack too big might lead you to overpack your bag with unnecessary items for the journey, adding extra weight that could cause additional strains on your body or injuries.
2. Facilitation
Now, facilitation is a fancy way of saying storage or compartments! If you want to make your hiking excursion an enjoyable journey, it is paramount that you have easy and quick access to whatever you need.
While on the trails, the last thing you want is to empty your whole hiking bag each time you need to get liquid, a camera, a map, matches, or a flashlight!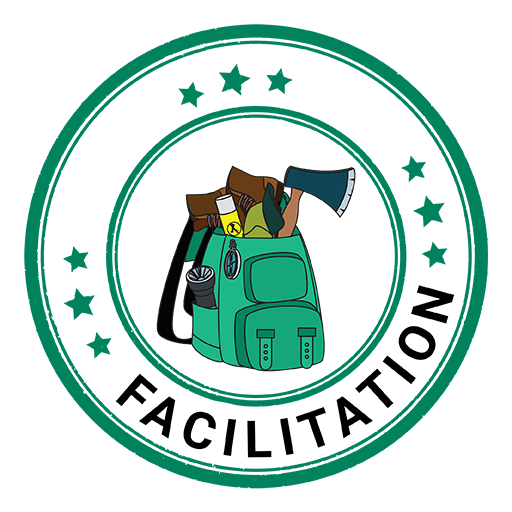 So, the answer to this is external pockets and internal and external storage compartments to help you keep your things organized and accessible at all times! 
3. Quality
It goes without saying that when purchasing a trail backpack, you want something that will withstand the harshest outdoor conditions you put it through! So, you want a rucksack that will last for more than a few hiking trips!
Therefore, when looking to buy a hiking bag to use for many years to come, you need to pay close attention to the backpack's overall build. What I mean here is, don't overlook the quality of the seams, the zippers, the fabrics used, and the shoulder and waist straps.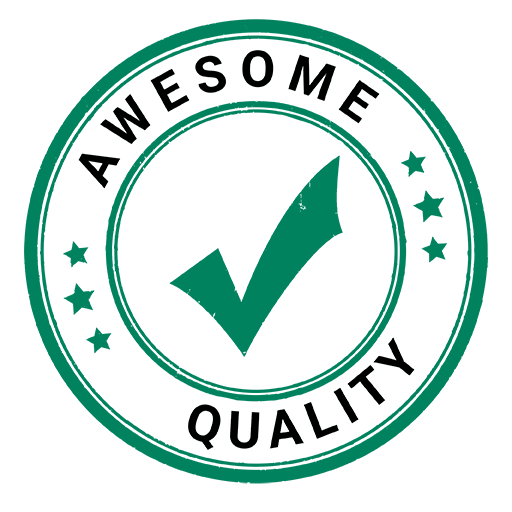 Lastly, a high-quality hiking backpack doesn't automatically translate into a lofty price tag, as my picks for the top hiking bags will point out!
4. Comfort 
Last but not least, comfort!
You don't always want to be thinking about the load on your back when exploring scenic terrains. So, ensuring that your backpack is comfortable to forget about is a major factor.
There are many measures taken to ensure that you do not feel the full weight of your load, and the more measures featured in your backpack, the better.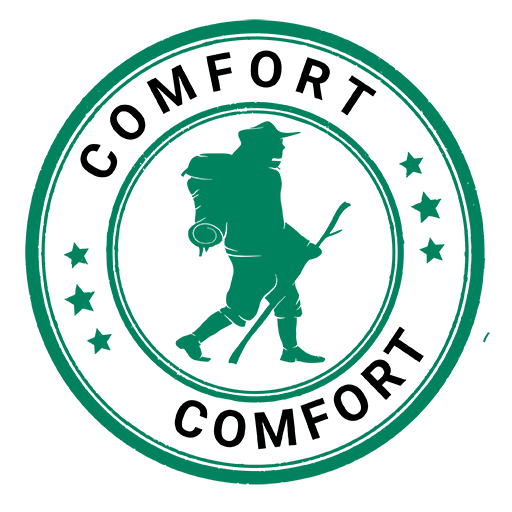 Such features include good quality padded shoulder straps as well as a waist strap for larger hiking backpacks to help alleviate the strains on your body.
There are a lot of other essential features, especially in very particular instances. However, I find that the four mentioned above constitute the core features of what you would want to look for.
Without further ado, here is a quick overview of my five best backpacks:
1. TETON Sports Explorer
Simply put, the Teton Sports Explorer is the ultimate hiking backpack, specializing in supplying all that is needed for a seasoned hiker's successful outing. This fits in as well in the best list of backpacks as it consciously takes into account all that would be needed for an extraneous, long hiking trip.
Features
By this point, you may be familiar with the company's quality material, which the Sports Explorer is not exempt from. Still, one particular feature stands out to set this backpack apart: its large storage capacity.
Allowing up to 4000 cubic inches of volume space for a bag that weighs less than 5 pounds is rather remarkable. There is plenty of room for hikers to store exactly what they need without looking to bag extra luggage.
Multiple exterior pockets ensure that storage capacity is not jeopardized with bulky items while letting one easily reach into what they need.
Comfort is another major plus that this backpack consciously takes into account. Using its trusted quality material, it has also been expertly designed to make sure weight and balancing are not an issue, and any strains on your arms are dealt with padded straps.
The way the straps are placed around the torso, shoulders, chest, and hip, carrying your many loads could not be made more comfortable.
PROS
Large 65L volume capacity.
Internal frame.
Quality material.
Comfort design and padded straps.
Multiple external pockets.
CONS
Though the sleeping bag compartment is handy, it may be too small for what one has.
Again, though the material is excellent, the downside is that it is not waterproof, so you have to be careful. The upside of this is that it comes with a rain cover.
Summary
It is hard to find fault with something as well designed as the TETON Sports Explorer 4000. One could say that it is too large if you are planning a short trip, but that is hardly an argument, and the company has already ensured that a smaller version is provided.
That leaves one only to admire the well-designed backpack that can only prove to be a reliable friend on the road, climbing a mountain, or wherever you may be.
2. Kelty Coyote Backpack
If you are looking for a backpack with large storage space, convenient pockets, a comfortable design, and all the other bonuses needed for a hiking backpack, then the Kelty Coyote delivers this to you with bold confidence, as if it is conscious of your needs. Quality and design are not compromised for all its hardcore practicality.
Features
It's hard to look further than the 80l volume capacity that the Coyote Backpack boasts, and really, why should you?
However, this large size invites the inclusion of a lot of weight, and consequently, several issues could arise from this increase in weight.
Comfort is one very particular issue that arises from increased volume capacity, and it is one aptly handled by the bag cushioned design, ensuring users the freedom to pack all they need without being bogged down.
One other concern that derives from its large capacity is the balance, which the internal metal frame proves sturdy enough to help with.
The backpack itself is made of some very sturdy material, which adds more value to an already valuable item.
With all the side pockets placed on it for convenience, the design still looks great.
It also features a Perfect-Fit suspension system, which adapts itself to varying torso sizes, making sure all users are comfortable in it. 
PROS
Hipbelt – this is a feature at the base of the bag which evens out the pressure on your hips, which works to support a heavy load and ensure comfort.
Perfect-Fit adjustability.
Padded straps.
Hydrations sleeves.
Sturdy frame.
Quality material.
Convenient side pockets and design in general.
CONS
No sleeping bag compartment.
No convenient straps to facilitate adding any exterior features.
Summary
The Kelty Coyote 80L backpack works for seasoned hikers looking to engage in all sorts of activities, and it strives to make sure that it is a positive part of that experience. Allowing you to pack as much as you need and providing comfort and ease of access to all the regular items you need to pull out during your outing, there are fewer backpacks better than this.
The amount of quality and consideration in its design is a perfect example of what you want to find in the ideal hiking backpack.
3. Mountaintop Backpack
There are quite a number of features that make this hiking backpack stand out from some very tough competition, but what it may very well be unique in is its design.
Though it is a tough bag that can withstand a lot, as will be explained in detail shortly, it sets itself apart by somehow showing off a sleek design, and its functionality is just as impressive.
Features
The Mountaintop Backpack offers you all the essential features you hope to find in a quality backpack.
Starting off with its 65l volume capacity, there is enough room to fit in the bulk of what any professional hiker needs.
A separator, dividing the interior into two halves, is a neat addition that takes into account what you need to be separated inside that large space.
When carrying a heavy load, comfort is something you want to make sure the backpack offers, and this is another area in which the Mountaintop Backpack excels.
Aside from its padded material, the adjustable features included with this bag ensure that balance and weight are not a problem.
It has a clever eight-lever adjustable that makes sure all torso lengths are accommodated, and once the straps are comfortably adjusted, it fits any body size, making hikes, walks, and mountaineering all the more bearable.
PROS
Sleeping bag compartment.
Hydration system that allows holding bladder easily.
Elastic bands to keep straps from dangling.
Super Carry System allows you to adjust for length.
The design allows for flowing ventilation.
Comfortable straps.
Built-in rain cover.
CONS
Though excluding too many external pockets and compartments makes the backpack less bulky, these can often be handy and risk being missed.
Lightweight material, not the best.
Summary
Many strong features make this bag an excellent choice for many outdoor adventures, but, unfortunately, turns out to be rather costly when considering its shortcomings. Just as with the other backpacks, it comes down to be a matter of what one's particular needs are, and should it meet your demands, the Mountaintop backpack could very well prove to be the best of its kind.
4. Teton Sports Scout
When searching for conscious backpacks, the Teton Sports Scout 3400 immediately stands out from the pack, boasting several features that seem to have been designed to cater to one's very particular needs.
Part of what made it an obvious choice for my list was the way it appears to balance what is expected from a quality hiking backpack with the particulars it seems to want to cater to; beginner hiking trips.
Features
Many features make the Teton Sports Scout suitable for inexperienced hikers, such as the internal frame, which allows for better balancing on steep slopes.
Some may prefer external frames, as that means you don't have to shift the bag's weight on your back, but that seems to be also taken care of by the number of measures taken to ensure comfort, such as the adjustable straps.
The adjustable torso straps also allow for ease and comfort, and coupled with the actual material of the bags, it seems sure to encourage first-timers to make hiking a regular hobby.
What adds to this customization, and which you can expect from any quality backpack, is its large 55l capacity. That is no small feat for a bag with such conscious considerations of who uses it, allowing one to pack for a few nights without any hassle.
Add that to its durability, and you have a backpack that perfectly balances what is expected from it with its own expectations of making life easier for you.
PROS
Multiple compartments.
Large storage capacity.
Comfortable design and material.
Durability.
CONS
Not water-resistant, so not really friendly for wet locations, though it does come with a rain cover.
Basic features, nothing specialized for advanced activities, such as mountaineering.
Summary
When you're looking for the best of the best, you want something that caters to your needs as well as something that separates itself from the rest of what is on offer. The Teton Sports Scout 3400 is one such bag that looks to impress while refraining from neglecting its own basic needs.
If you're looking to make mountain climbing or any other similar activity a hobby, pushing past the boundaries of what you can achieve, then this bag will be memorably your best tool to get you started.
5. G4Free Lightweight Backpack
Continuing on our search for the best backpacks for different needs, it's hard to miss the G4Free Travel Daypack. There are a number of places this lightweight bag can be used for. Despite its lightweight, it can carry enough to extend past its usage as a handy backpack for short trips into one that can serve for longer voyages, though not through very rough terrain.
Features
Versatility is what makes this hiking backpack stand out from among the others.
The G4Free boasts a 40l storage capacity, which is impressive, considering the handy tricks it also shows off, such as its lightweight and ability to fold easily to be stored in compact spaces.
It's the ideal backpack for packing what you need, flinging behind your back, and pursuing travels anywhere around the world, at any time of the year, and in any weather conditions (rain or sunshine).
The water-resistant nylon fabric ensures that you don't have to worry about the contents of your bag if you're trekking in a little drizzle or if you have to navigate through rivers and other wet conditions.
Its fabric is also tear-resistant, which means that you can happily forget about what you are carrying, even though going through rough terrains. Allowing for mindfulness seems to be the overall intention of this backpack, and it delivers on that well.
PROS
Versatility – This is well exemplified by the front spandex pouch.
Water-resistant.
Tear-resistant.
CONS
Limited compartments.
Straps are not comfortable or ideal when the bag is fully loaded.
Summary
The G4Free Lightweight Travel Backpack may be limited in that it does not afford much room for material needed for more technical hikes often undertaken by more experienced persons. If you intend to travel around the world without too much baggage, and you don't want to carry around an unnecessarily big, then it proves to be the perfect backpack for that purpose.
Final Verdict
I found that the idea of coupling particular needs with my four essential features needed in a hiking backpack, namely size, facilitation, quality, and comfort, was the way to go for the best formula for finding the right hiking bag.
Judging by the reviews, this unconventional product-seeking method was not flawed, and the top five results bear testimony to that.
Lastly, there are a lot of suitable high-quality backpacks out there, and it can be hard finding the right one. So, recognizing your particular needs usually goes a long way in helping you make the right choice when looking for the best trail backpack on the market.
So, Here They Are, the 5 Best Trail Backpacks Available Online:
Table could not be displayed.
Last update on 2023-11-25 at 08:58 / Affiliate links / Images from Amazon Product Advertising API